Suites at Silver Tree FAQ
Here you'll find answers to some of the most frequently asked questions by our guests of Suites at Silver Tree.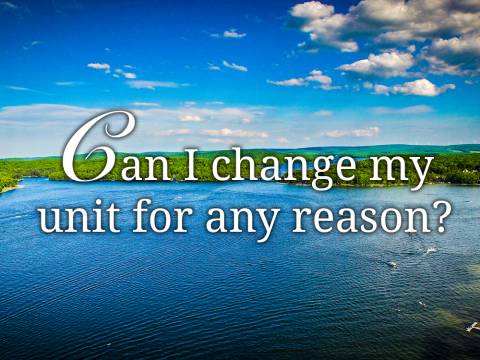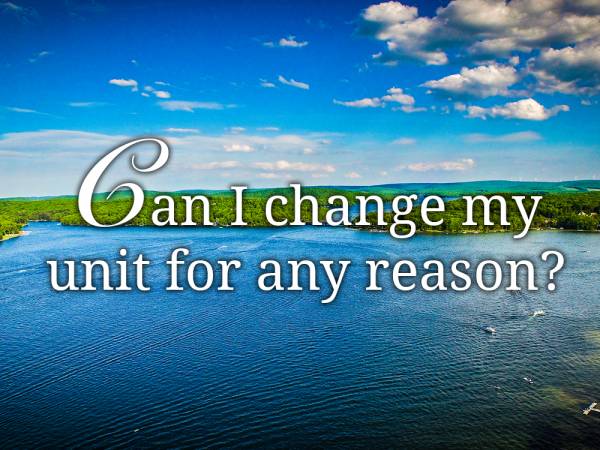 Due to the fact that all of our suites are individually owned, when you make a reservation for a specific accommodation we are obligated to keep your reservation for this same unit. Reasons we can move you to a different unit would be:
An increase in your travel party.
A change in bed configurations for your unit since your booking date that may negatively affect your reservation.
Elderly or handicap issues.
Needing a change in dates where the same unit is not available.
If you need additional room for more guests that would like to join you on your trip, you are welcome to call our Vacation Consultants at (866) 990 - 6852 to discuss options for additional units nearby your original choice. If you would like to change your choice of unit altogether for reasons outside of those listed here, it must be approved by our management.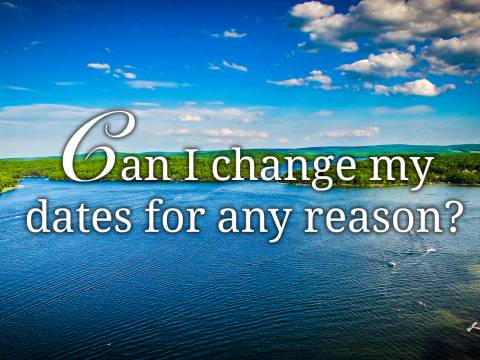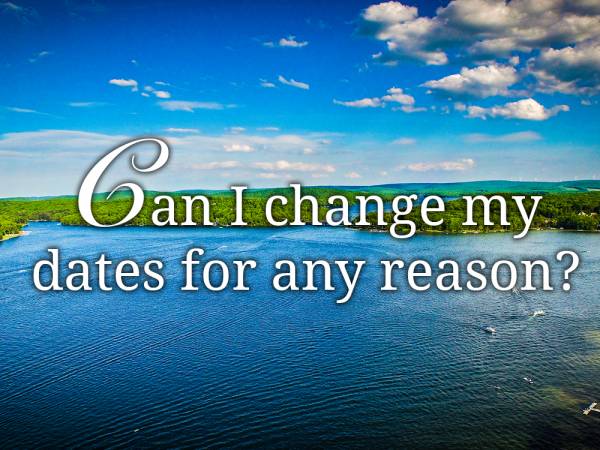 In most cases we will allow you to change your dates. We prefer to keep you in the same unit when moving dates, but if the unit you originally had is not available for your new dates, we will allow you to choose a different unit. If you check into your unit, and wish to make changes, this would fall under the standard cancellation policy.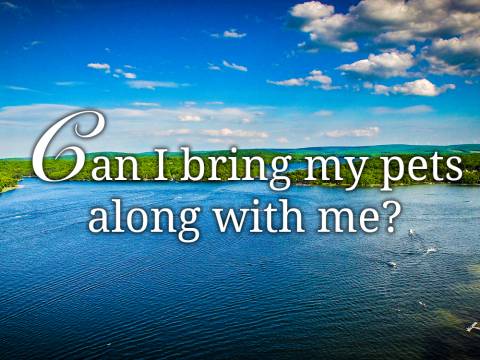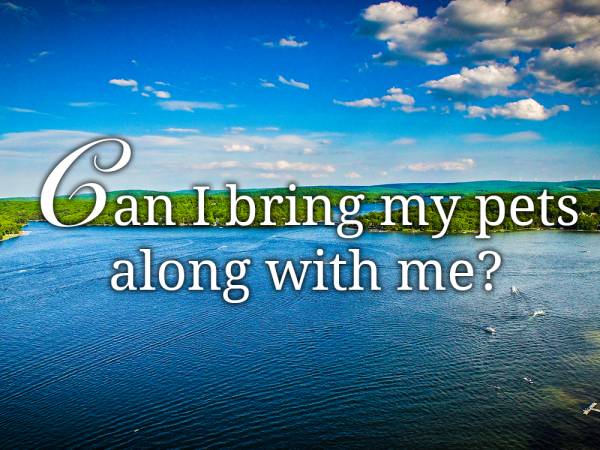 Pets are not permitted in any of our accommodations or anywhere on the premises. However, because our units are individually owned, we cannot guarantee any of our units are completely free of allergens.
Check out Bed 'n Bark Inn if you need options on local accommodations for your pets during your stay with us!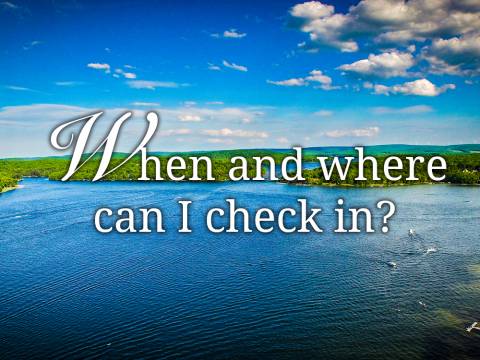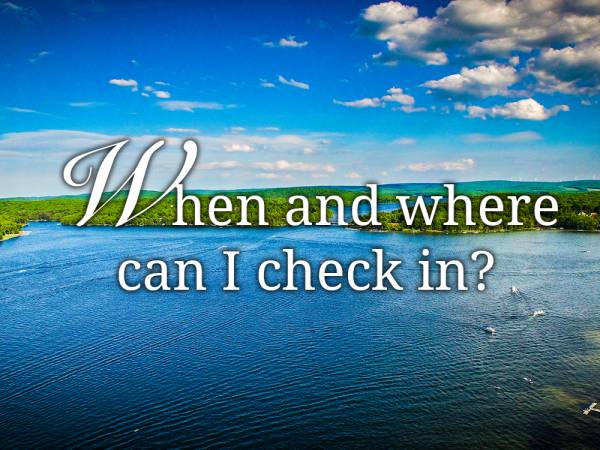 Standard check-in time year round is at 4:00pm. You will check in at our front desk, located at the hotel address:
565 Glendale Rd.
Oakland, MD 21550
If you're planning to arrive after-hours, the keys and directions to your unit can be picked up at Arrowhead Market, located at 19746 Garrett Hwy, Oakland, MD 21550. Please check in with the office the next morning to confirm that all paperwork is signed and to present your photo I.D. for validation.
Office Hours:
Sun. - Thurs.: 8:00am - 8:00pm
Fri./Sat.: 8:00am - 10:00pm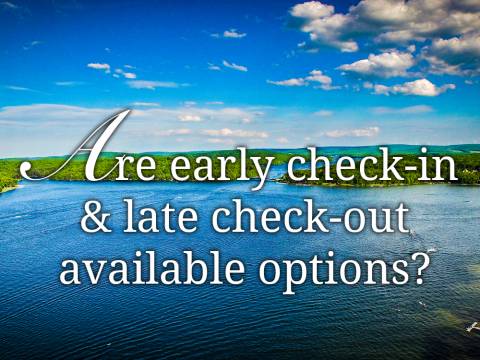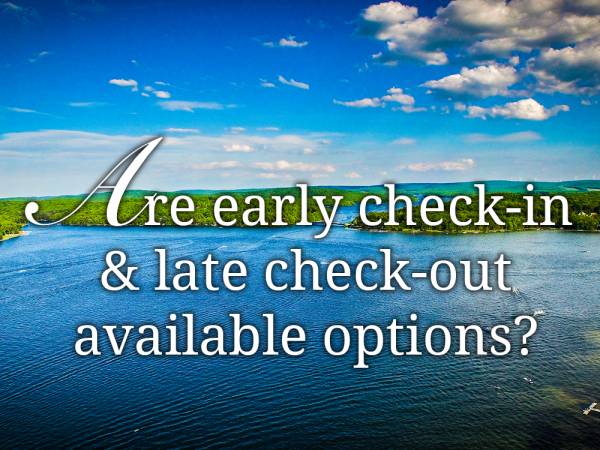 Early check-ins and late check-outs can be added to reservations for an additional fee, dependent on availability. Please call (866) 990-6852 to speak with one of our Vacation Consultants about availability and pricing information.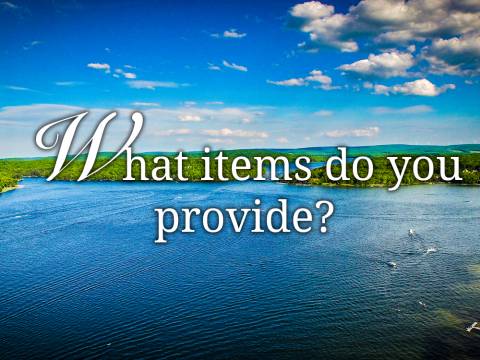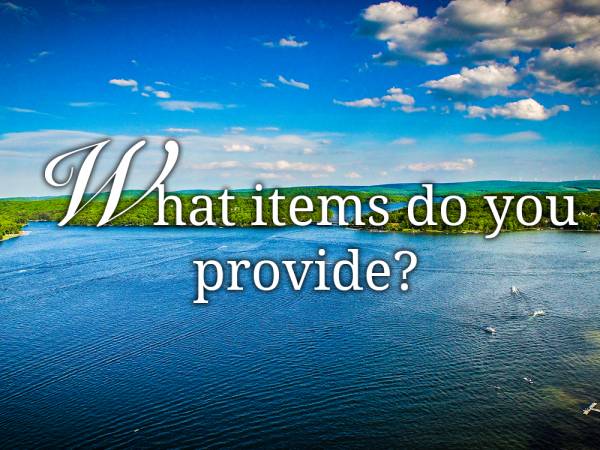 Sheets and Towels are provided for the maximum occupancy of your unit, along with standard paper products, trash bags, coffee, and soaps.
Please bring beach towels, if needed.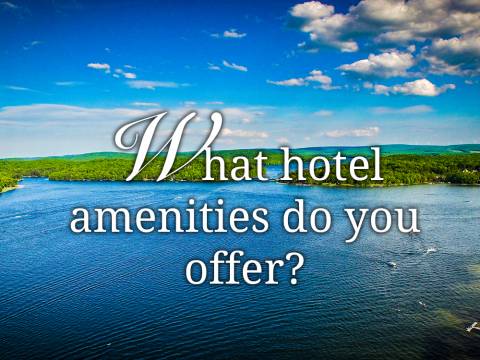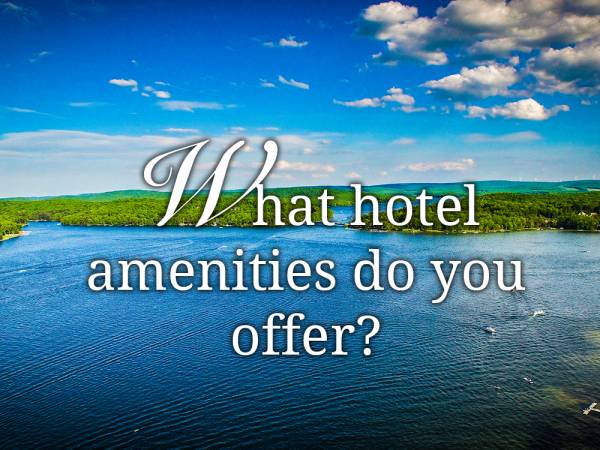 Game Room: Foosball, Pinball Machine, NBA Hoops, Nascar Driving Game, Multi-Game Machines (Cards, Trivia, etc.) | On-Site Marina: Silver Tree Marine is a full service, on-site marina pontoon, inboard/outboard, and fishing boat rentals, located at the water's edge of the hotel. To make reservations for a boat rental, please call the marina at (301) 387-5855; be sure to book in advance! | Reading Loft: Chess & Wireless High-Speed Internet are available in this area, overlooking the lawn and lakefront. | Free DVD Rentals: Please check with our front desk associates, to receive a card allowing you to retrieve a rental from the machine. | In-Suite Massages: Contact our front desk associates to schedule an in-suite massage during your visit. (Additional fees apply) | Conference Room: Host your conference or corporate retreat in our spacious and versatile meeting rooms. Please contact our front desk associates to find out more on pricing, inclusions, and room descriptions. | Fitness Room: Equipped with Recumbent Bike Machine, Treadmills, Elliptical, Circuit Weight Trainer, Hand Weights, and Cedar Sauna. | On-Site Restaurant: Dutch's at Silver Tree is located right next door! Dutch's is a well-known restaurant offering delicious entrees such as Crab Imperial, Orange Roughy, and Filet Mignon to name a few. For more information on menu selections or to make a reservation, contact Dutch's at (301) 387-0525 or visit their website here.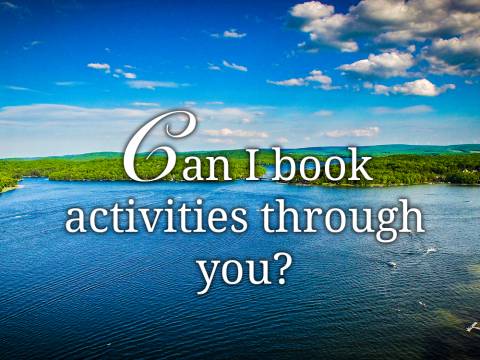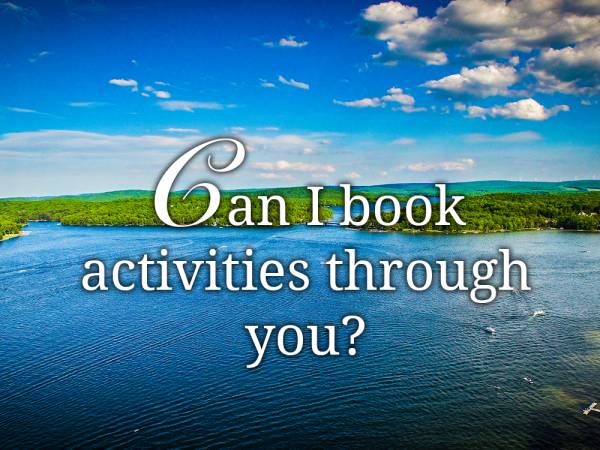 Our Vacation Consultants do not schedule and plan your vacation activities, but because they are all locals to the area, any of them would be happy to assist you in providing their opinions on the best places to eat, things to do, activities to book, and places to shop! You can call to speak with our Vacation Consultants at (866) 990-6852.
If you would prefer to browse the many activities Deep Creek Lake has to offer on your own, you can visit our recommendations here to get you started. Upon request, we will also provide you with an area activities packet at check-in.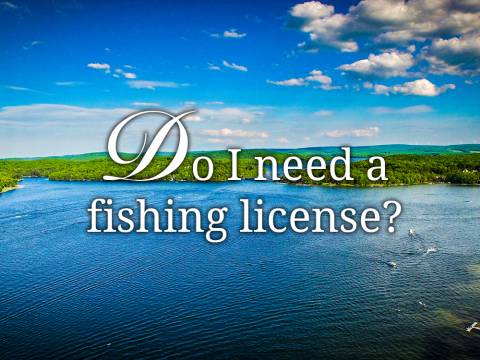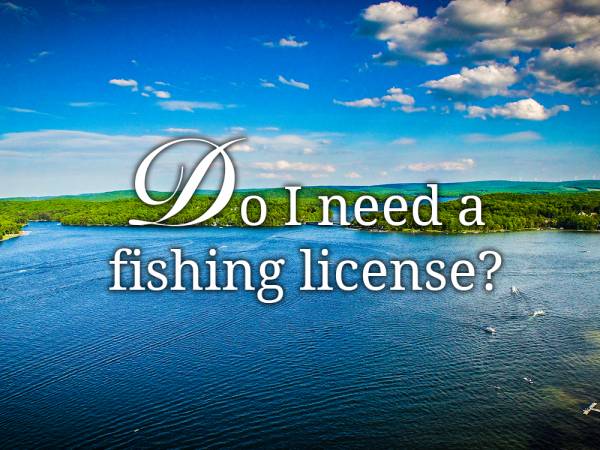 Yes, all guests 16 and older will need a fishing license to fish in the area. There are 2 types of licenses, freshwater (non-tidal) and saltwater (tidal) – you will need the freshwater (non-tidal) license.
Visit the Maryland Dept. of Natural Resources to learn more about fishing regulations for the area and to purchase a fishing license.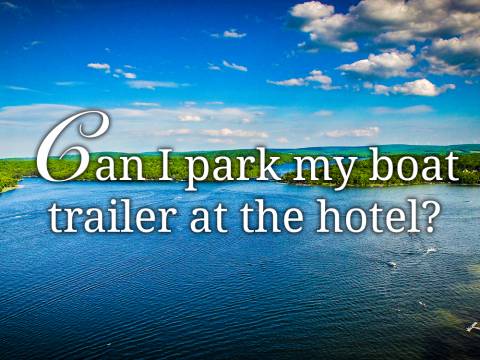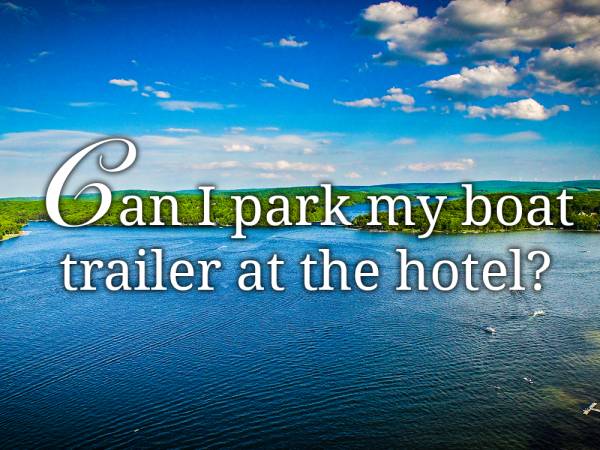 All Guests have use of the on-site parking at the hotel for standard vehicles only. No boat trailer parking is allowed on premises. Please contact the front desk at (866) 990-6852 for local boat trailer storage information.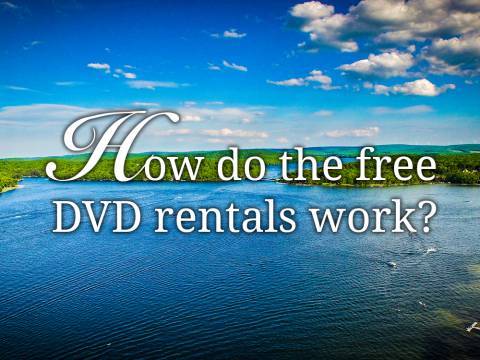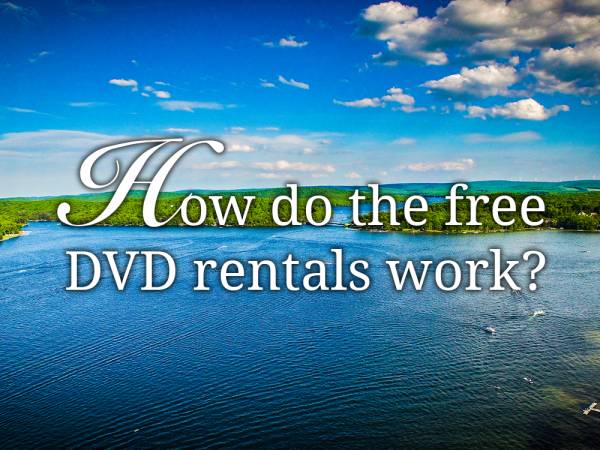 We have 1 DVD rental machine (similar to a red box) located on the lower level, next to the vending machines. You can ask our front desk associates for a card to access the machine and check out 1 DVD at a time.
Exchange as often as you'd like! Bring your DVDs back and ask the front desk associates for a new card to rent 1 more DVD. There is no charge for rental. We do ask that you return all DVD rentals prior to or at check-out.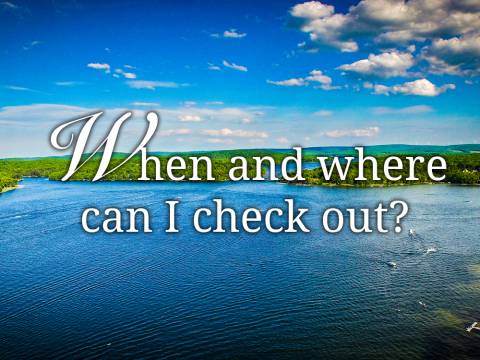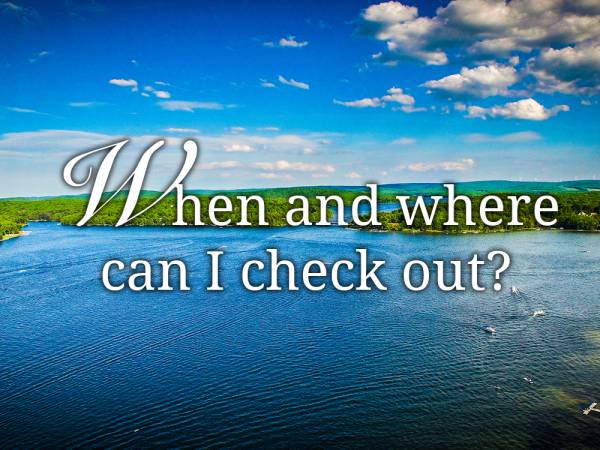 Check-out time is at 11:00am year-round. Please see one of our front desk associates to complete the check-out process prior to departure.
Have a question not found here? 
Ask Us! Use the contact form below to submit your question and we'd be happy to answer! It may even make it to the FAQs page to help our future guests!
ASK US A QUESTION